Product Description
Complicated wire assembly for motorboat
This custom complciated wire assemblies used for motorboat system. All raw materials are original from Cinch, ITT, DEUTSCH, TYCO. The cable assemblies connect to fuel press, manifold pressure, oil press, water temp, air temp, throttel, inj1~4. fuel pump command, stop bobine, blinfage, dialogue RS232, dialogue USB, lambda sensor, etc various system of motorboat.
And the complete cable loom covered with braiding sleeve for protection.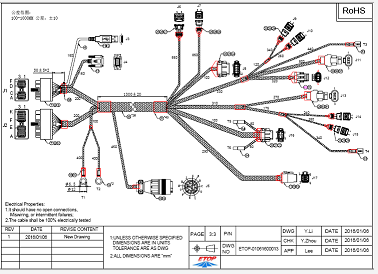 Quality guarantee:
ETOP has professional lab and testing equipment such as 2D-measure machine, tensile tester, terminal sectional measure analysis, X-RAY perspective instrument, cable electric tester, swing tester, static test machine, aging oven testing machine, etc. Which can support engineers to discover the potential issues. Besides, we cooperate with the third-party testing organization for some special test like salt spray test, thermal cycle test, and vibration measurement,IP68 waterproofing, etc.
We have developed a tradition of high-tech engineering, prototyping, and quality custom cable manufacturing at very competitive pricing. Also with professional flow chart (wire cutting-stripping-copper twisting-crimping-crimping 100% inspection-soldering-molding-asssembling-braiding-testing-FQC100% -OQC) , which can help us support customers with stable quality.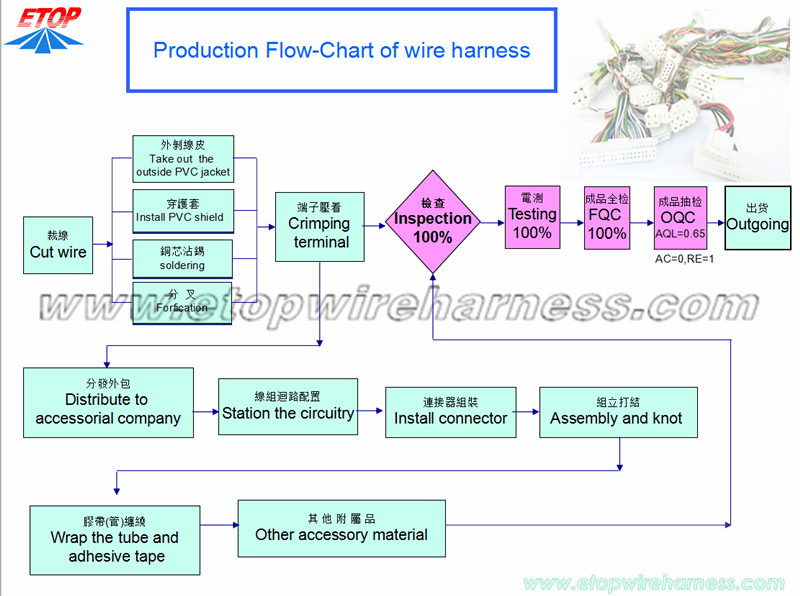 We have wide range of materials source as below, also we can support customers to make a customized one to replace the original ones.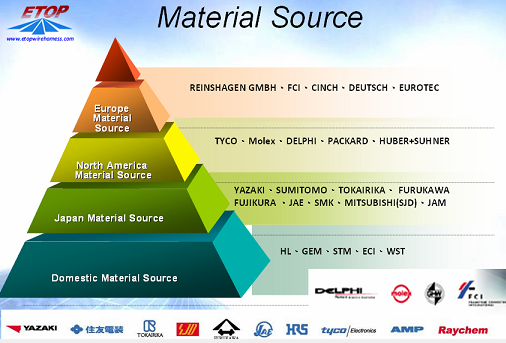 Our auto wire harnesses are widely used for various parts of automobiles and truck , Like this engine valve cover gasket/diesel gasket(DORMAN-FORD), headlamp(GROTE), Intelligent Anti-collision System(Mobileye), audio, rearview mirror, power seat, etc. Also the complete engine cable assembies for electric vehicle.
With more than ten years of experience and capabilities assisting our customers in various industry, ETOP would be confident to be your qualified AVL and reliable manufacturing partner. Just be free to contact us if you need any wire-harness solutions or partner for your products. Our professional and experienced team would support you by satisfied skill and service.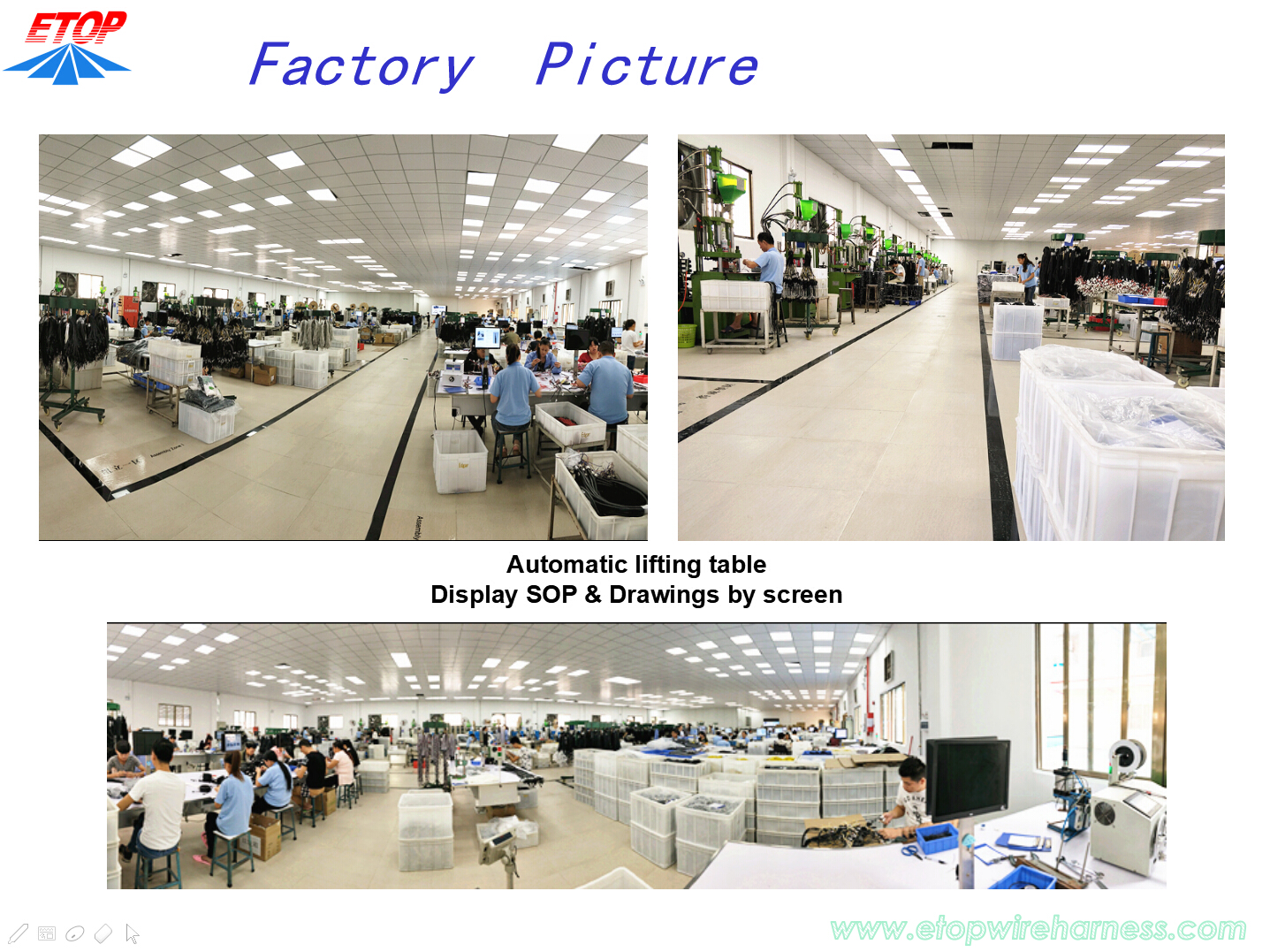 Etop wire assemblies for various industries have been highly recognized by all the customers and widely used for automobiles, electrical and mechanical, medical industry and electrical equipemnts, etc. Products like, wire harness for car audio, power seat, rear-view mirror, POS ATM, Diesel valve Cover gasket fit, elevator, game machine, medical equipment, computer, etc.