Product Description
Flat short J1962 to molded micro-fit connector
1, We make OBD connector with terminal by ourselves, soldering type and crimping type are both available. Also molded by different type, straight type or right-angle type. The OBD SEA1962 Connectors also including 24V and 12V. see attached pictures.
The OBD conenctor cables used for Audi, Honda, Toyota, BWM, etc.

2,This is female 16 pin J1962 OBD2 socket which is suitable for EOBD universal diagnostic tester, OBD module Bluetooth, automotive diagnostic tool and some other automobile diagnostic tools.It has below features:
★female 16 pin J1962 OBDii connector usually work as a extension cable some apparatus.
★There are various of 16 pin female obd2 connector in our factory, such as obdii 16 pin female connector(soldering type), J1962 obdii female connector(purple core, Assembly type), obd2 16 pin female with white rear cover(Assembly Type) , obd2 male to female converter.
★The plug test of J1962 OBDii connector over 50000 times and the cable blending
★Test life over 10000 times.
★Advanced equipment and quality process technique made this 16 pin female connector flexibility and durability.
The main business of our company are: Wire Harness, Connectors, Custom Cable Assemblies, Automotive Wire Assembly, Customized Molded Cables, connectors overmolding, etc. Please feel free to contact us for more details.

J1962 OBD2 male connector & molded micro-fit connector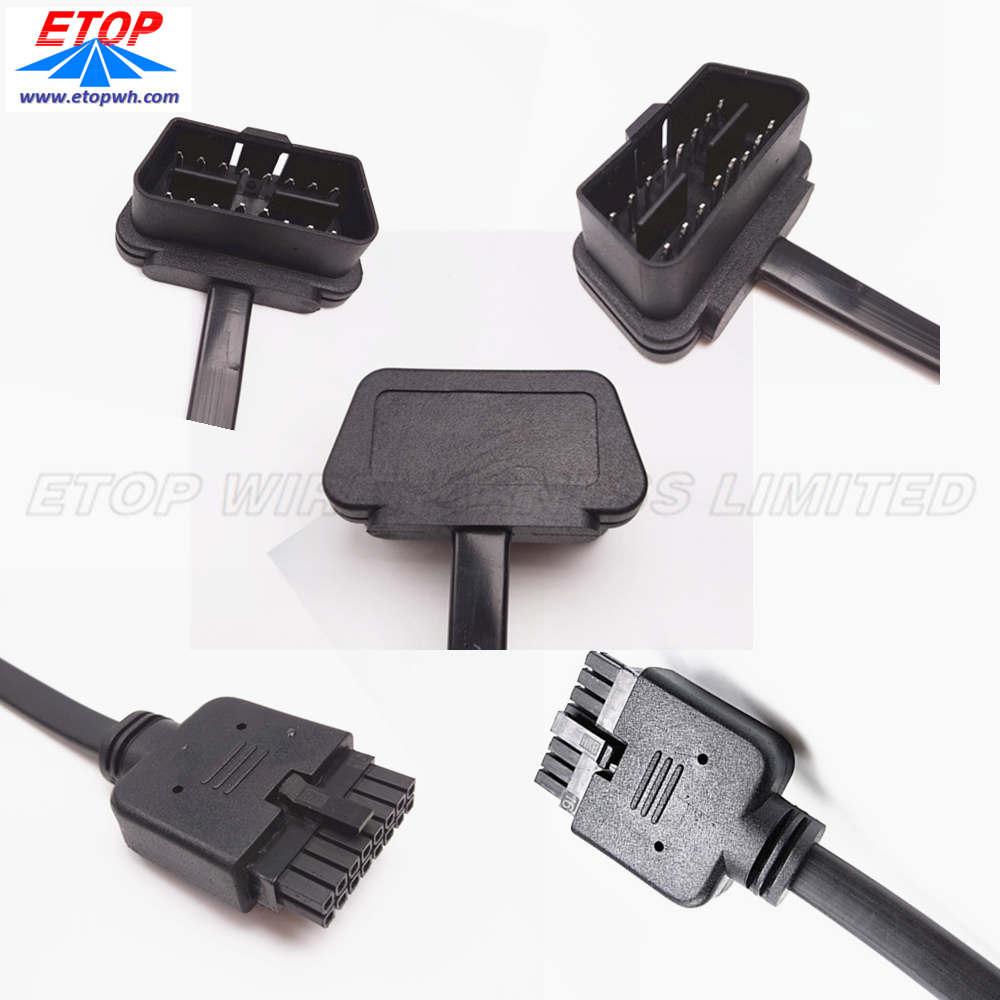 3,J1962 includes crimp terminals and TPA Locks,Multiple mounting holes to secure it in various locations.It suits for crimping Terminals on the range of 20-18 AWG wires. Below is the J1962 OBD2 Connector Pinout:

PIN 1 - Manufacturers discretion
PIN 2 - SAE J1850 Line (Bus +) *
PIN 3 - Manufacturers discretion
PIN 4 - Chassis Ground
PIN 5 - Signal Ground
PIN 6 - SAE J2284 (CAN High) *
PIN 7 - K Line of ISO 9141-2 & ISO/DIS 4230-4*
PIN 8 - Manufacturers discretion
PIN 9 - Manufacturers discretion
PIN 10 - SAE J1850 Line (Bus -) *
PIN 11 - Manufacturers discretion
PIN 12 - Manufacturers discretion
PIN 13 - Manufacturers discretion
PIN 14 - SAE J2284 (CAN Low) *
PIN 15 - L Line of ISO 9141-2 & ISO/DIS 4230-4*
PIN 16 - Unswitched Vehicle Battery Positive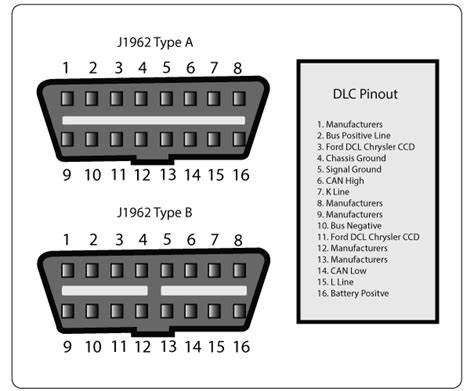 4, Another connector for this product is molded micro-fit 16pin connector (molex 3.0pitch) with molex part 430251600
3.0 Receptacle Housing, Dual Row, 16 Circuits, UL 94V-0, Black. Micro-Fit 3.0 Connector Systems, available in multiple circuit sizes and cable lengths for power and signal applications, offer a 3.00mm pitch, a 8.5A maximum current rating and many design options such as a terminal position assurance, blind-mating and compliant pin features.
5. This cable applied for car diagnostic system.