Product Description
J1939P Green square Type

EDG-10-9-1939P-P080(Green square Type)
Society of Automotive Engineers standard SAE J1939 is the vehicle bus recommended practice used for communication and diagnostics among vehicle components. Originating in the car and heavy-duty truck industry in the United States, it is now widely used in other parts of the world. SAE J1939 is used in the commercial vehicle area for communication throughout the vehicle. With a different physical layer, it is used between the tractor and trailer
We can support customer by short L/T and most competitive price with our own tooling available. All passed vibration test, thermal cycle test, IP68 testing by third-party testing.
Also the original deutsch, amphenol one are available as customer requirement. The connector from 3 to 9 cavities avaialble.
The HD10 series is heavily used for OBD diagnostic cables, eliminates problems associated with assembly and maintenance time, and is designed for long service life.
Let us prototype your design and make sure your assembly concept can be manufactured in a cost efficient manor.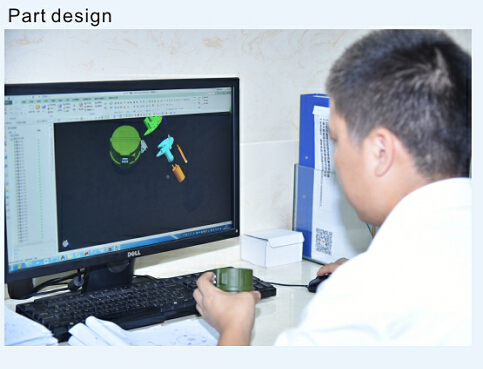 Why Choose ETOP for Your Products?
· Single point of purchase

· Design assistance and engineering support

· Dedicated work cell production control

· Detailed process control documentation

· Logistic planning

· Inventory management

We have developed a tradition of high-tech engineering, prototyping, and quality custom cable manufacturing at very competitive pricing. Also with professional flow chart (wire cutting-stripping-copper twisting-crimping-crimping 100% inspection-soldering-molding-asssembling-braiding-testing-FQC100% -OQC) , which can help us support customers with stable quality.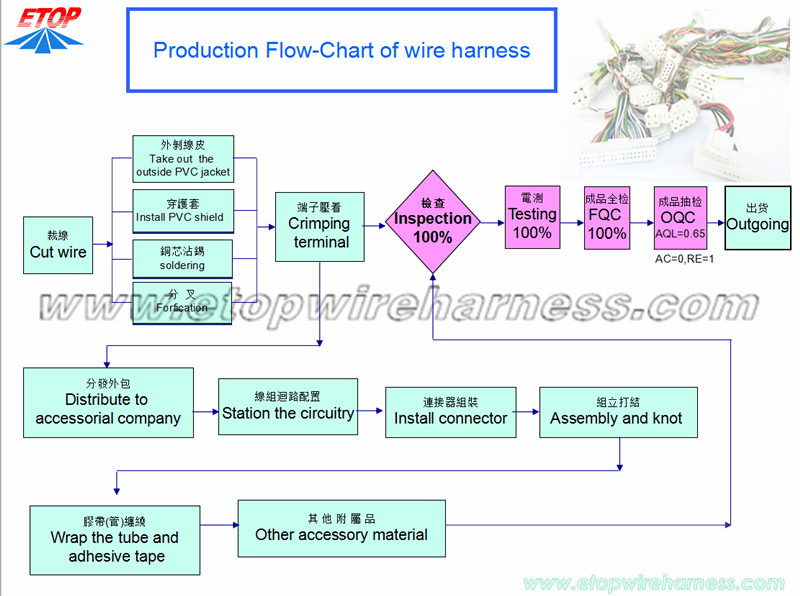 We have wide range of materials source as below, also we can support customers to make a customized one to replace the original ones.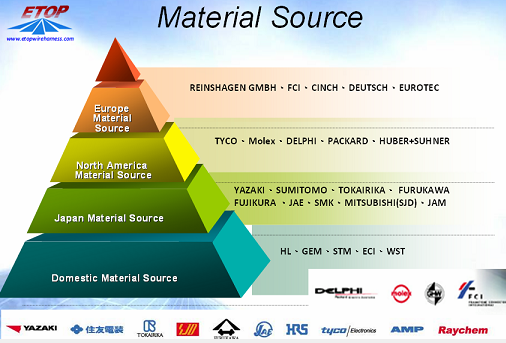 With more than ten years of experience and capabilities assisting our customers in various industry, ETOP would be confident to be your qualified AVL and reliable manufacturing partner. Just be free to contact us if you need any wire-harness solutions or partner for your products. Our professional and experienced team would support you by satisfied skill and service.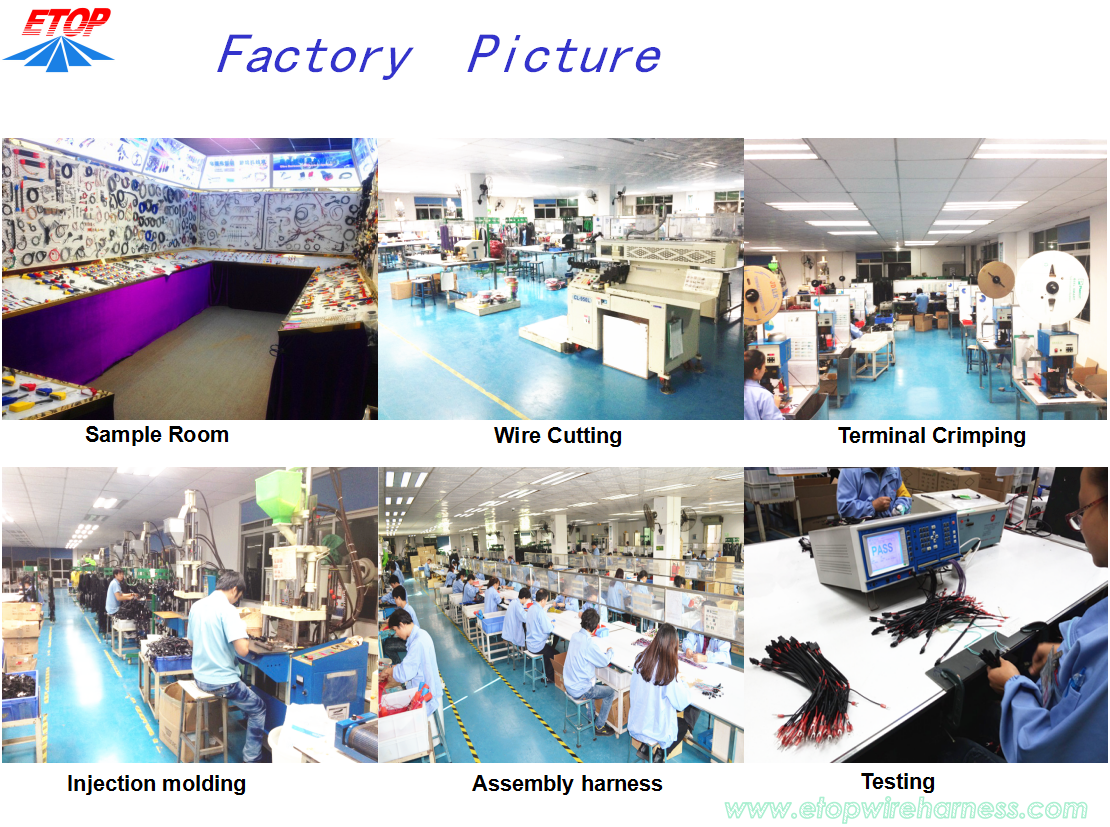 Etop wire assemblies for various industries have been highly recognized by all the customers and widely used for automobiles, electrical and mechanical, medical industry and electrical equipemnts, etc. Products like, wire harness for car audio, power seat, rear-view mirror, POS ATM, Diesel valve Cover gasket fit, elevator, game machine, medical equipment, computer, etc.