Product Description
Product Overviews:
Relay Wire Harnesses for Automative Battery

01 This custom automotive relay cable harnesses covered with split corrugated tube for protection.Also with much relay connectors and socket. Related auto wires can be chosed as customer requirement, like AVSS, AVS, FLRY, TXL, GXL, etc. Also connector can be original AVL one or local equivalent one.


Relay harnesses, connector blocks, and accessories allow for an installation that is quick and easy, saving you time and hassle. Etop offers a variety of relay harness options to match up to your specific applications relay installation. Most relay harness setups allow you to splice the harness directly into your vehicle. The harnesses are available for standard 5-pin relays and come with the relay or just the prewired socket. The relay harness connectors are available for a waterproof connection with prewired leads for your mini relays. Relay kits are offered to provide the relay and terminals needed to complete your install. 5 pin or 9 pin options, with matching terminal accessories, are available.
We also sell Wire Harness, Connectors, Custom Cable Assemblies, Automotive Wire Assembly,Customized Cables and Connectors overmolding.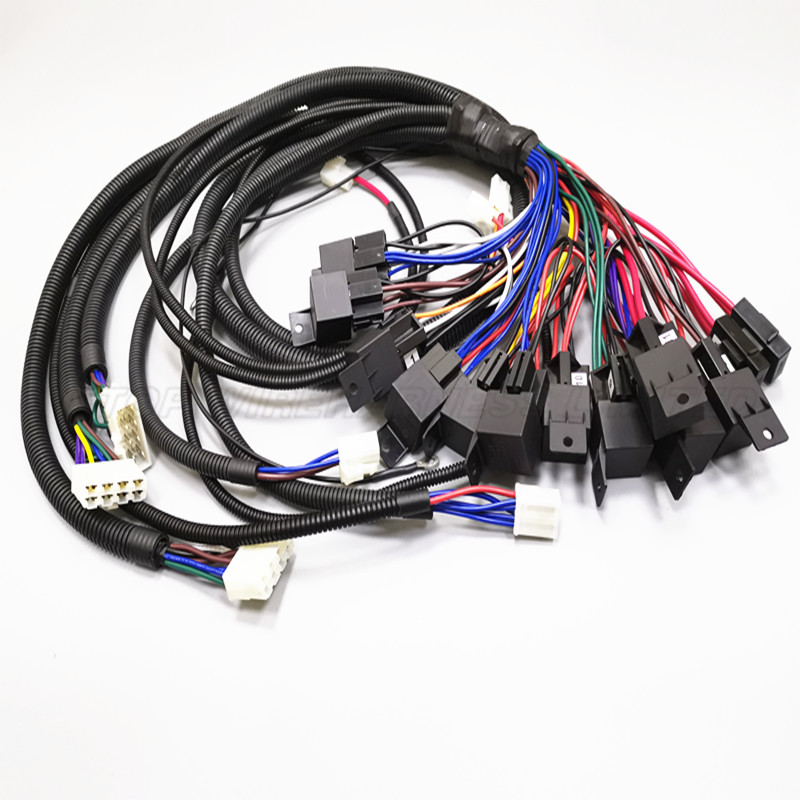 02 An automative relay harness is an entirely different part of the lighting system, but works much like a CANbus ballast. A relay harness connects your HID lighting system directly to the car's battery. This allows the lights to draw power from the battery rather than the rest of the vehicle's system.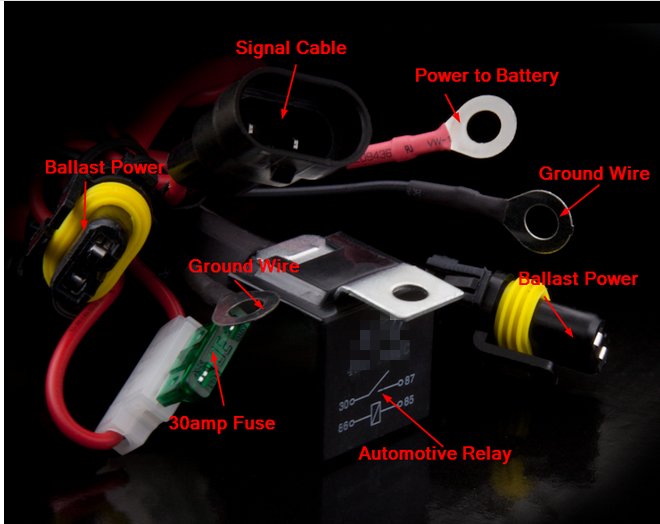 03 A lighting relay harness is most commonly used in aftermarket HID conversion kits to bypass the factory wiring in order to get around complicated electronic control systems or to allow a higher rate of current to be delivered to the bulbs. A Relay Wiring Harness utilizes a 30amp fuse protected power wire that directly connects to your positive terminal on the battery. An Automotive Relay is used to pull signal from a source (Headlight connector) that triggers power to be drawn from the battery. There are two sets of cables meant to provide power to an HID ballast. There are also two separate ground wire terminals that need to be connected to the chassis to complete the electrical circuit.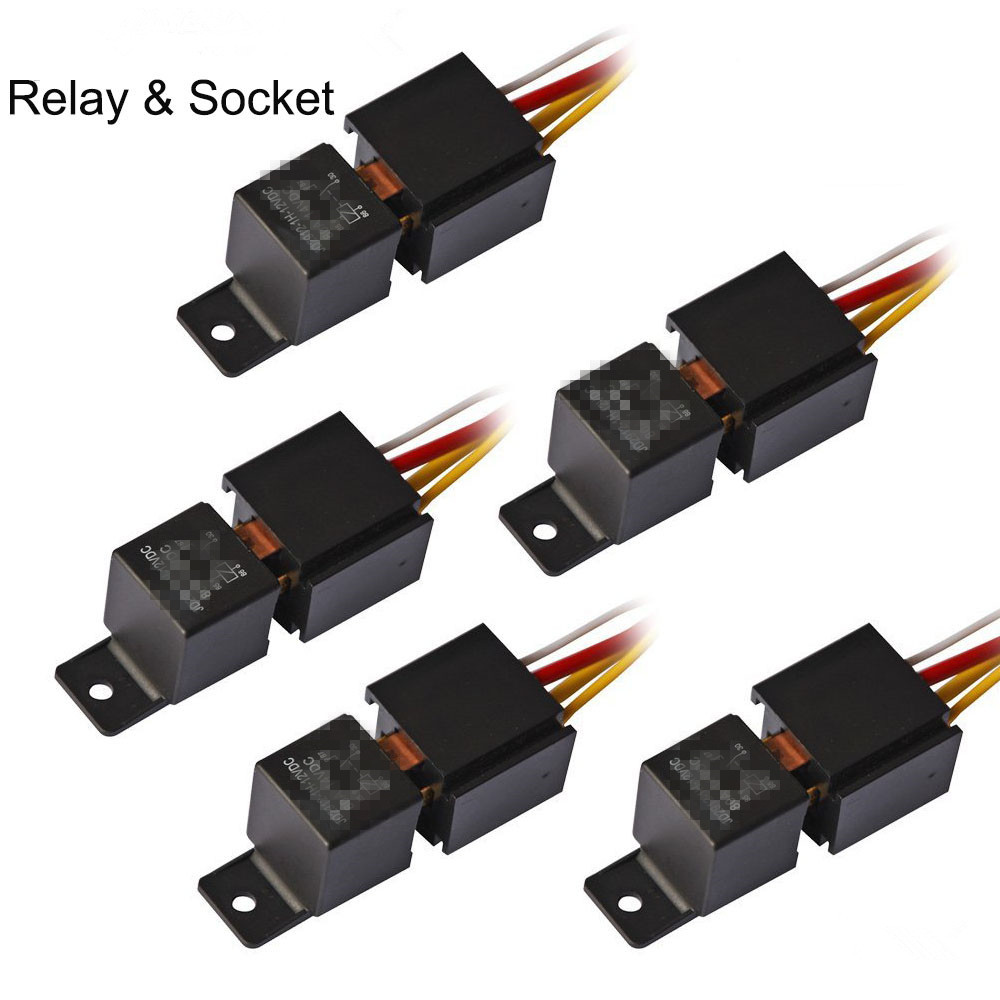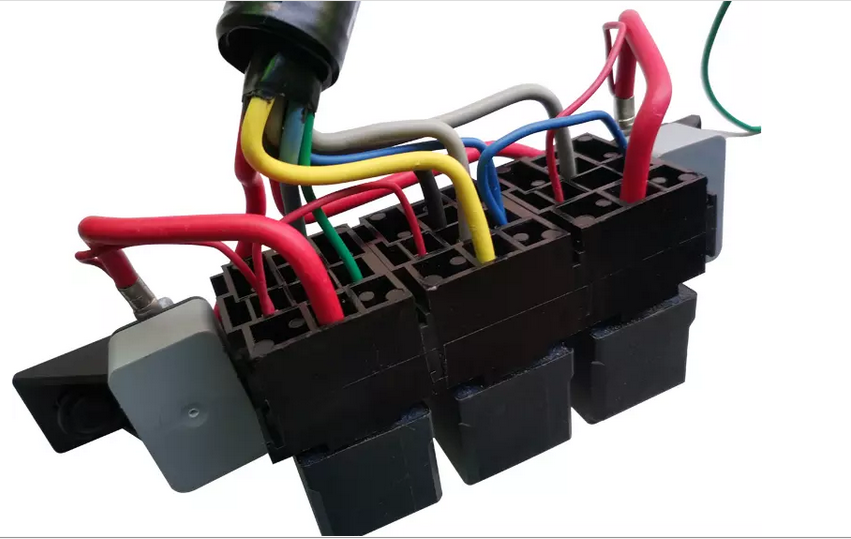 04 Automotive relays built in fuse socket with included 30A blade fuse, no need of a separate fuse holder. Heavy duty 14AWG wires for main contact.
The relay sockets come with color-labeled wires for loads/accessories convenient wiring. The interlocking design of unique male-female slot on each socket edge, easy to connect all relays together, offering clean and neat installation 12V DC (Max@14V DC) and 30A High Switching Capability. Bosch style 4-Pin SPST (Single Pole Single Throw) Relay. Metal mounting bracket on the electrical relay promotes easy installation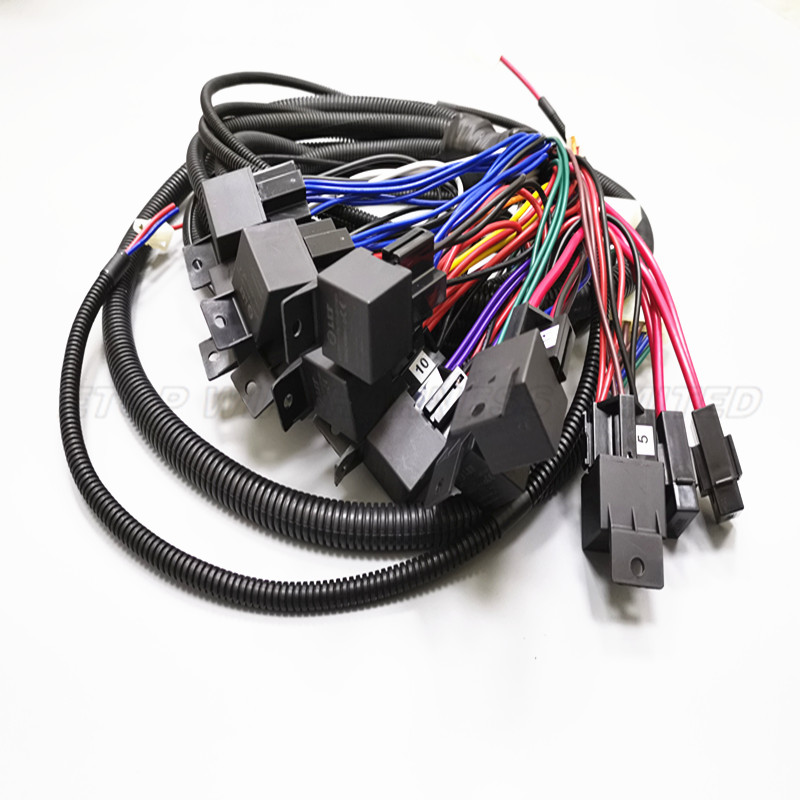 Application:
We specialize in custom harnesses for the widest diversity of cable and connector types, across the whole spectrum of industries. We built your unique Molded Cable Assemblies according to your specified shapes, sizes, pin configuration and cable materials to suit Ethernet, Automation, Marine, Transportation Applications,fuel pump, headlight etc.